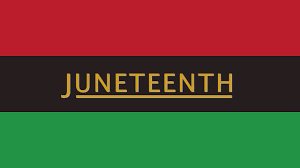 Knowledge is power! ✊🏼

Juneteenth commemorates the ending of slavery in the United States. Why is it significant? 🤔

Because this is TWO years AFTER the Emancipation Proclamation was signed. 🖋

Why the delay?

Many slave owners suppressed the news of Confederate defeat and didn't inform slaves they were free.

The Emancipation Proclamation wasn't fully enforced in Confederate States. Many slaves were STILL forced by violence into continued slavery.

It wasn't until Major General Gordon Granger marched into Galveston, Texas on June 19, 1865 with the Executive Order that they were finally made aware and set free.

June 19, 1865 was the beginning of a new chapter in Black History. And there are still many chapters that need to be written starting TODAY!