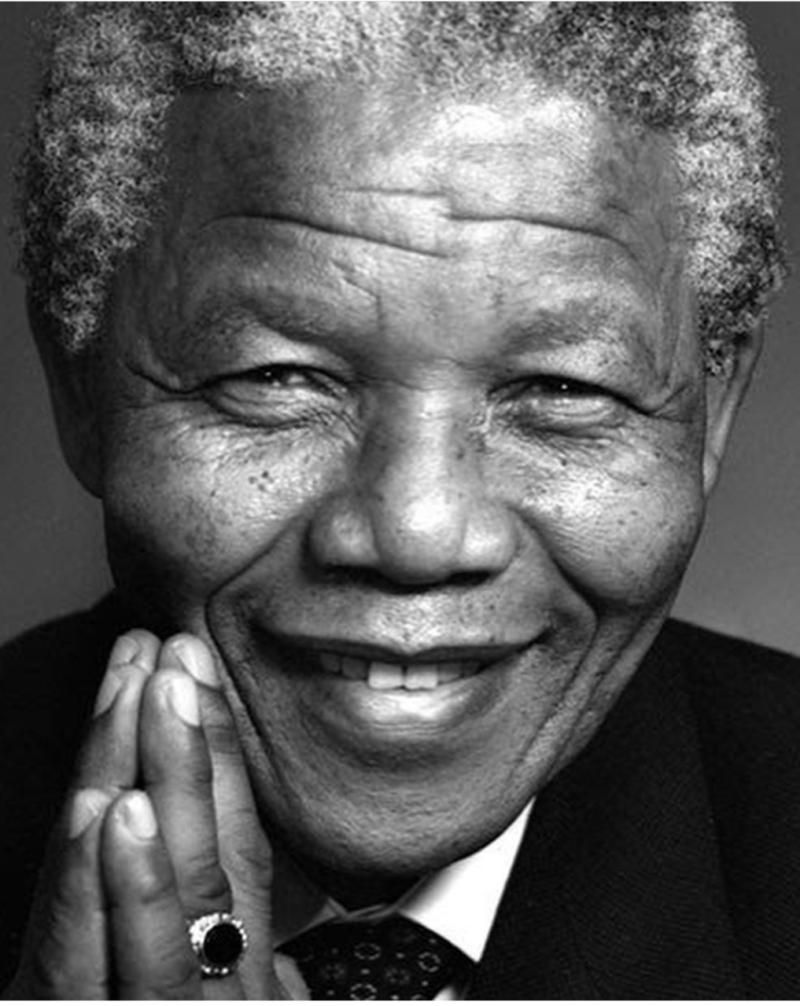 Happy birthday, Nelson Mandela! ✊🏽 ❤ 🖤💚

Nelson Mandela was born in South Africa on July 18, 1918. The anti-apartheid revolutionary and political leader became involved in anti-colonial politics in 1943.

After South Africa's white-only government established apartheid, a system of racial segregation, he and the African National Congress committed themselves to its overthrow.

He was arrested and imprisoned in 1962, and subsequently sentenced to life imprisonment for conspiring to overthrow the State. Mandela served 27 years in prison.
Amid International pressure, President F. W. de Klerk released him in 1990. Mandela and de Klerk negotiated an end to apartheid, resulting in the 1994 general election with Mandela leading the ANC to victory.

He served as President of South Africa from 1994 to 1999 and was the country's first Black head of state, elected in a fully representative democratic election. His government focused on dismantling apartheid by tackling institutionalized racism and fostering racial reconciliation.

He declined a second presidential term to focus on combating poverty and HIV/AIDS through his charitable foundation. Widely regarded as an icon of social justice, he received over 250 honors, including the Nobel Peace Prize.